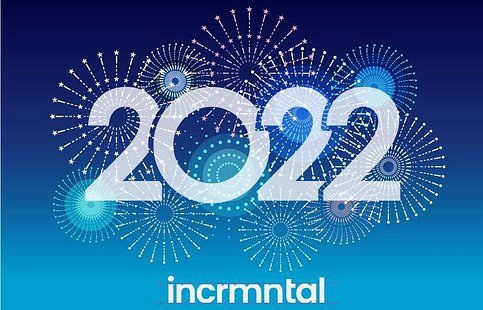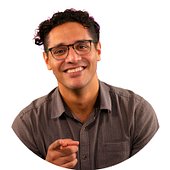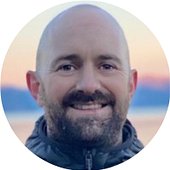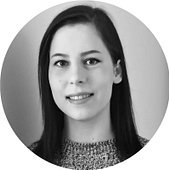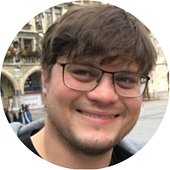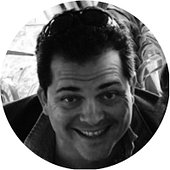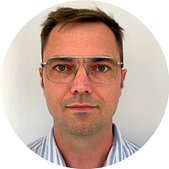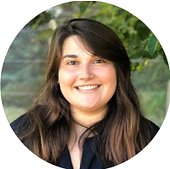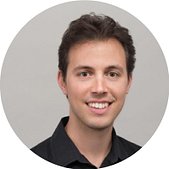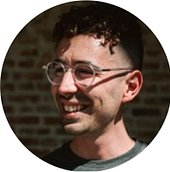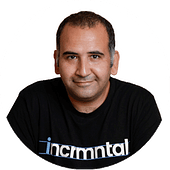 You Might Like These Articles
As 2021 is slowly coming to an end and we are preparing ourselves for the year-end activities, what a better time to reflect on the past year and gather our predictions for the year to come. We have asked some of the top experts in the advertising space to look back at 2021 and share what learnings they took away from this past year and more excitingly what they hope the new year brings.
Did you Like this Article ? Share It!
Claire Rozain, UA Team Lead @ Rovio
In 2021, I have learnt that life is like the story of the tarte tatin .It is not meant to always be perfect but more to let people bring their own self to work to innovate and create your company's growth and safe culture - a bit like bringing your own algorithm in your own DSP, not perfect at the beginning but learning and getting stronger.
Andre Kempe, CEO @ Admiral Media
The past year has shown me that in AdTech you can't count in years. Everything can be turned upside down, if just one of the few platform players flips the coin. Yet what I am looking forward, is reduced app store fees, that will unlock increased marketing budgets and hopefully enable thin margin business models to thrive.
Filippo De Rose, Chief Growth Officer @ Traplight Games
2021 has taught me a lot! There is always a new gaming genre waiting around the corner: merge. Crypto is definitely here to stay not because people have been speculating on it for years but now it is entering gaming. Lastly, Facebook cannot be "removed" but it can be "hurt" as Apple has shown us.
One the other hand I am excited for what 2022 will bring. Again, I have a few predictions.
There will be proper performance marketing engines for influencers and media mix modelling solutions focused on performance marketers. There will also be increased competition from emerging platforms like Epic.
Viktor Romanov, (former) VP Growth @ Magmatic Games
My learnings from 2021 would be that even if something seems like the end of the world, it is probably not :). In a data driven field such as mobile marketing there are always some data points you can leverage in order to optimize your campaigns/budget allocation/channel mix/etc.
Looking forward to continuing diversifying budget deployment, the IDFA deprecation has forced marketers to deploy spend across more channels which has led to more interesting channel mixes/campaign strategies/etc. 2022 should be a continuation of an exciting time for the industry.
Elina Uotinen, UA Analyst @ Traplight Games
Arguably the most notable takeaway from this past year is the shift in approaching user privacy, and learning how to cope with the changes it has brought. Moving on from deterministic attribution to new possibilities is disrupting the entire industry and forcing everyone to adopt new methods. For instance, the importance of understanding incrementality and its value has become essential to manage this loss of precisely attributed data.
One thing about our industry is that it's never dull or stagnant. The new year brings many challenges related to the advancing loss of visibility, and I'm curious to learn what solutions are developed to combat these changes and help provide insights that would otherwise remain hidden. Tools, such as INCRMNTAL, that are able to do this will become even more valuable in the daily processes of managing UA. In addition, I'm eager to see how the roles of ASO and creative will no doubt become even more prominent in the industry and the effects this will have.
Paul Bowen, General Manager @ AlgoLift by Vungle
Apple's release of ATT caused a stir for several marketers but the solution can be found by hiring a data scientist. I predict that 2022 will be the year of the data scientist! Some of the hardest problems posed by SKAdNetwork can be solved with a (marketing) data scientist. Using key available data (SKAdnetwork data, MMP attribution, cost data), the data scientist can work to solve the attribution and measurement challenges posed by SKAdNetwork. Although SKAdNetwork is suboptimal, it does have some real benefits because it's a last-touch, deterministic, campaign-level attribution solution.
Adam Hadi , VP of Marketing @ Current
In 2021, we saw first party data become even more important to understanding who our customers are and how we can build products that solve their financial needs.
As a result of digital marketing moving to this increasingly privacy-driven approach, it's only going to become more important in 2022 for marketing, product and growth teams to be aligned and look at things holistically to be sure the products you build are delivering real value for your customers.
A Retrospective Of 2021 And Predictions For 2022 From The Top Experts In Advertising
Maor Sadra, CEO & Co-Founder @ INCRMNTAL
The level of consolidation that happened during 2021 proves that our industry is maturing, fast! The driving force behind growth will be the creation of value. It's no longer about gimmicks and fancy decks - but about harnessing technology that can be leveraged by publishers and advertisers. I also learned that there will always be the ones that try and cling to the ways of the past, especially those who have much to lose. But progress is brutal and it doesn't wait for anyone.
For 2022, I'm really looking forward to opening up the INCRMNTAL software to the world. So far, we've been onboarding customers selectively, revealing incrementality insights that advertisers were never able to see using legacy technologies. We were one of the few lucky companies who were positively impacted by the IDFA
All of us here at INCRMNTAL wish you a lovely end to 2021 and best wishes for the new year!
Matej Lancaric, CEO @ Lancaric.me
The year 2021 was interesting in many ways. Lots of ups and downs! Everything was changing so rapidly, we needed to be on top of our game and monitor closely all the channels. Sometimes it felt like being on a rollercoaster. One week Google was performing well, another week Unity was scaling with the new creative winner, Facebook AAA campaigns were down, but LAL or interests suddenly worked.
Looking ahead I feel that 2022 will bring on it's own set of challenges.I believe there will be a lot to adapt to, since every month there is something new that shoots us UA managers in the foot. Prepared a new soft launch framework for 2022 with global launch in the post IDFA world, can't wait to put that in motion. You know, everything "post IDFA '' is cool nowadays, but jokes aside.
Looking forward to taking a new challenge with scaling iOS campaigns based on the 2021 experiments I've done. Also, what would be a prediction without creatives - yes they are going to be more important than ever (you could read that in every year prediction) But what I have in mind is slightly different and already working. We will see the hypercasualization of creatives for multiple genres. Not talking only about noob vs pro concepts, but actually doing hypercasual creative research every week to check which games are currently ranking the best and adapting those to your mobile game creative framework.
From 2021, I gathered an incredible amount of learnings -including from INCRMNTAL- from a lot of people that I want to thank for their webinars, knowledge sharing, whitepaper, comments, support and challenge they made me live. 2021 was not an easy year but it was the year of people for me. How people can connect in a world shifting, how people can continue to live during a pandemic, how companies can build better environments for growth and prioritize mental health, how humans can adapt to a new normal, re-start and keep feeling alive, how people can communicate, how people should come first in a company to shape success!
My main learning is that without people, you can't achieve things and I probably would not have done anything this year without my sister -Audrey Rozain- and my top example in the industry.
In 2022, I am looking forward to seeing the rise and democratisation of NFTs. Already gaining big traction in the US, I look forward to seeing how other markets will evolve to build the metaverse, and if all markets will care and what will be the differences of each market.
NFTs empower collectibles and art in a fabulous way. As we see, in gaming not all games succeed in all parts of the world, I am really curious to see which ones are going to penetrate which market and why.
I am also excited about how the metaverse will evolve to be accessible for all. I am looking forward to seeing those new strategies evolve and grow to invite in the adventure and passion from more people no matter their background and resources.
I am really excited about the metaverse and the art it empowers. I am glad that we are heading into a direction where collectibles get a meaning, where people care about what they own and enjoy the creativity it brings.
Lior Eldan, CEO @ Moburst
The biggest lesson has been to be adaptive. In digital, and furthermore in mobile marketing, always be nimble and keep learning. Companies that didn't adapt their strategies post iOS 14.5 are in a difficult situation now, and clients which relied heavily upon one source of traffic such as Facebook for their iOS marketing need to diversify or find new measurement models/paradigms (ahem ahem Incrementality)
I think that the custom product pages on iOS - I think this will be huge in terms of app marketers ability to optimize their different app funnels, and create different messaging for different audiences. Plus this is an opportunity to test creative strategies, especially post SKAD which doesn't allow for creative tracking.
It will also be interesting to see the new release of native iOS testing performs- we do a ton of AB testing for our clients, and until now the only way to A/B test on iOS was through third party tools, finally Apple has released native iOS testing we can run tests on real organic traffic (and for free!)