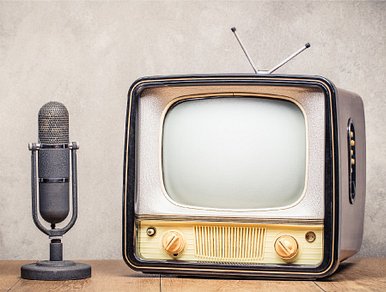 You Might Like These Articles
Branding or Performance Pick a Side
We love talking with key individuals whose thoughts shape our industry. People like Ofer Yehudai - Co-Founder at Inneractive (sold to Fyber, Sold to Digital Turbine), Viktor Romanov - Head of Marketing at Magmatic Games, Previously at Machinezone (MZ), Magic Tavern, and JamCity, Ryan Kendall - Associate at Red Ventuers, and Maor Sadra - CEO at INCRMNTAL.
The way we run these roundtables is what others would call freestyle. We do not rehearse, we have no preparation talks, and no moderator to make sure we stay on path. This is why our roundtables get a lot of positive feedback. We are just four industry thought leaders exchanging our opinions.
During this conversation, we chose to tackle the topic: Brand vs. Performance.
Branding and performance are often considered as two sides of the marketing spectrum. But what is the difference between Brand Advertising and Performance Advertising ? Are the two sides really that different ?
Where is the bigger incremental sales lift?
We exchanged our opinions and experiences about these questions and more in our roundtable.
Here are some of the insights we found most interesting:
How Is Programmatic Influenced by Apple's Announcement (Deprecating IDFA)?
Did you Like this Article ? Share It!
Insights and More from our Roundtable
"In the midst of every crisis lays opportunity"
Maor Sadra, INCRMNTAL
What Can Top-Of-The-Funnel Advertisers Learn From Performance Advertisers (and Vice Versa)?
"Incrementality Cannot Be Measured Per User"
Maor Sadra, INCRMNTAL
Should Marketers Challenge Their Media Mix When Identifiers Are No Longer Available?
"You Need to Test"
Ryan Kendall, Red Ventures
How Can Marketers Measure ROAS Across Different Mediums?
If you want to watch the full roundtable, you can find the full video here , or the podcast audio version on Spotify or Apple Podcasts.
INCRMNTAL is an incrementality measurement platform helping marketers test the value of their marketing spend. Our software works in alignment with mobile attribution platforms and SKAdnetwork to help marketers get even more value.
If you want to learn more, visit INCRMNTAL or book a demo today!
"A Move to Better Utilize IDFV"
Offer Yehudai, Fyber / Digital Turbine
One of the nice things about our industry is that it is a young, creative and vibrant industry. We don't need to always take ourselves too seriously. We have a lot of fun talking about the mobile advertising industry. Attribution, incrementality, LTV prediction, user acquisition and so on.
We love cutting out a casual short from our roundtable recording.
The Roundtable "Casual" cut 😁
"Creative Artists Will Become More Valueble Than Media Buyers"
Viktor Romanov, Magmatic Games
What targeting alternatives are available for marketers post-IDFA?