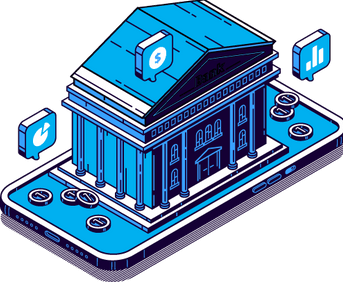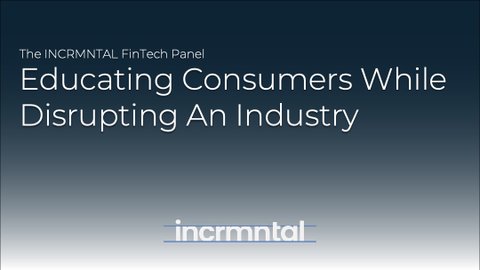 You Might Like These Articles
The world of FinTech is continuously evolving and we see more and more players entering the space. Breaking through in this industry is no easy feat. Not only are you competing with the legacy businesses such as traditional banking and financial products, but reaching audiences in this noisy market is harder than ever… and now the biggest challenge of them all: Building trust.
We had the pleasure of sitting down with some of the best minds in the industry to get a better understanding of how they are able to break through and really connect with their customers through creative advertising, personalized messaging and tailored products and services. In this panel we spoke with Adam Hadi, VP Marketing at Current, Meg Ciarallo, former VP Marketing at Tally, and Elizabeth (Liz) Emery from Tinuiti. We are thankful to have had the chance to have this conversation with them and really understand the industry from the inside-out
You can watch the full panel here:
Did you Like this Article ? Share It!
The panel centered around the discussion of the comparison between FinTech and traditional banks and financial services, but more importantly - what they can learn from one another. While FinTech has the agility to provide personalization and convenience to their customers, they often struggle to provide that 'human element' that banks have achieved.
"Wells Fargo may have been screwing me for the past 10 years, but I know that I can go down the street and yell at someone when I need to." Adam Hadi, VP Marketing at Current
Traditional brick and mortar banks offer the client the opportunity to see and experience the infrastructure. This not only builds a connection with the customer but also establishes trust. The customer is able to visit the office whenever they want and speak with a real person about their monetary concerns or requests. However, this is no longer a requirement for all customers, the main driver for the new generation is convenience and customization. FinTech's infrastructure and in-app abilities allow for communication in real-time. Push notifications are sent immediately to alert customers of any transaction, while at the same time there is live in-app support. However, trust is still a critical component in all banking.
Liz outlines three main components that help build trust with your consumer:
(1) Be transparent with your consumers on how you protect their data privacy
(2) Don't forget the importance of customer reviews and word-of-mouth
(3) Avoid jargon and use clear, simple and direct language to communicate.
"Financial institutions are some of the most distrusted cmpanies in the world, for a good reason" Meg Ciarallo, Former VP Marketing at Tally
The power of WOM should not be ignored, as FinTech companies are now migrating traditional offline communities online. Similarly to how one would rate a hotel or restaurant, peer reviews and word of mouth (WOM) carry weight when finding a new banking partner. Companies like trustpilot allow users to compare and contrast different institutions from the comfort of their homes and once a decision is made their online account can be created in a matter of minutes. Closely tied to this is the importance of a strong brand. Meg, who knows the traditional banking space very well as her mother worked in the space for over 25 years, recognizes the value that the legacy business has. Most banks have worked years to build their brands which have now become synonymous with a trusted institution. She has acknowledged branding as one of the components that the new players in the space should focus on.
Finding the Right Marketing Mix for your Audience
Watch the full panel to uncover how FinTech companies are approaching a full funnel marketing mix and why they believe that measuring incrementality is mission critical to understanding which touchpoints to invest in.
FinTech vs. Traditional Banks: Learnings and Opportunities
About INCRMNTAL
INCRMNTAL is an always-on incrementality measurement platform. The technology is based on our proprietary causality algorithms. The platform allows marketers to measure the incremental impact of their ad channels, campaigns, ad groups, and creatives across digital and offline advertising channels.
If you want to learn more, visit INCRMNTAL or book a demo today!
How FinTech Companies are Challenging Traditional Banking - Panel Recap