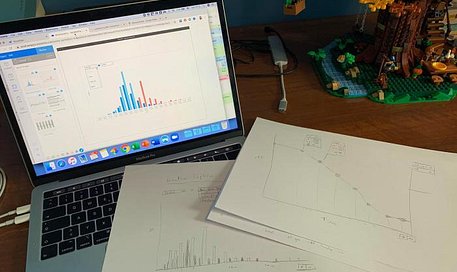 You Might Like These Articles
INCRMNTAL is an incrementality testing platform providing ammunition to the digital marketer. The platform uses machine learning and AI to provide incrementality and cannibalization actionable insights acting as a strategic tool to unlock the value of your marketing budget.
If you want to learn more, visit INCRMNTAL or book a demo today!
INCRMNTAL Raises Seed Round To Help Marketers Measure VALUE In A Post IDFA World
Almost every marketer knows the famous John Wanamaker quote from the 1800s: 'half the money I spend on Advertising is wasted. The trouble is I don't know which half'.
It's time we make history - history.
The initial idea we had was building a 1st party attribution as a service solution, to solve the problem of measuring and managing waste in marketing budgets - but after speaking with customers and other thought leaders - we understood that measuring the customer journey in mobile is not possible. And if it was possible - the attribution companies would have already done that.
Last-Touch attribution serves a great purpose. It works in real time, and can deduplicate signals from multiple traffic providers (vendors, networks, platforms).
But last-touch doesn't provide the answer to the question of incrementality.
We set ourselves to the task of solving the "waste" part and discovered that there is a better way - Incrementality Measurement, as a software, using state of the art machine learning and innovation in AI.
INCRMNTAL Ltd was founded by veteran entrepreneurs and long time colleagues, Maor Sadra and Moti Tal.
INCRMNTAL works with 6 globally well known design customers coming from various verticals, and is aiming to release a beta version of their value measurement platform around Q1 2021 - just in time for Apple's IDFA change.
Apple, making the announcement where they are planning to deprecate IDFA caused many marketers to stress. How can they continue marketing where user level attribution becomes not possible ?
Incrementality, cannibalization and causality measurement isn't done on a single user level, and is not done in real time. Hence the change announced by Apple did not affect our product design or plans.
INCRMNTAL works as a self service platform, where integration happens with no coding by connecting marketing data directly, or by streaming it from mobile measurement solutions or solutions such as SKAdnetwork.
The seed investment we raised came from a list of industry known angels coming from Adtech, Marketing technology and SaaS companies.
INCRMNTAL also has world class advisors such as Eric Seufert, Adam Jaffe, and Peter Hamilton (who will also act as a board member).
It has been an interesting journey, starting a company, and fundraising during a global pandemic. Sometimes it felt like we're running against all odds.
But we are happy to share that we're ready. Ready for the post IDFA world, or the post GAID world when Google follows the same path as Apple did.
To all the supporters, advisors and investors - Thank you!
INCRMNTAL
Did you Like this Article ? Share It!