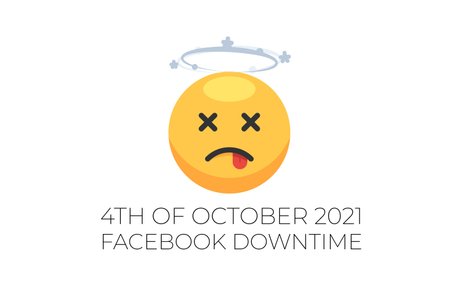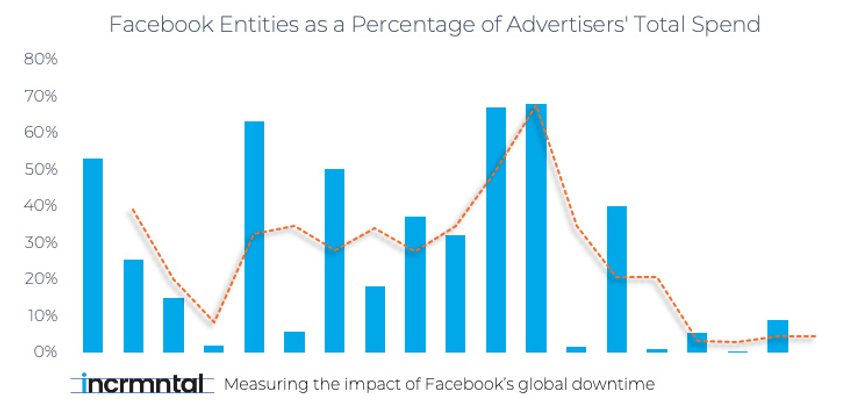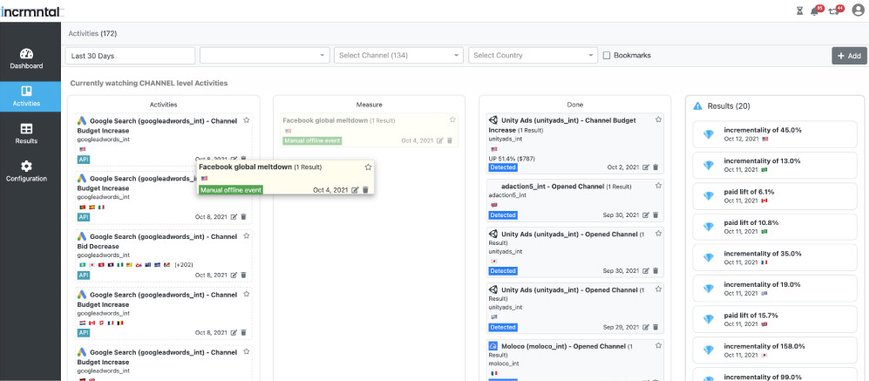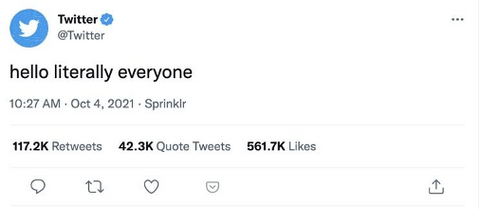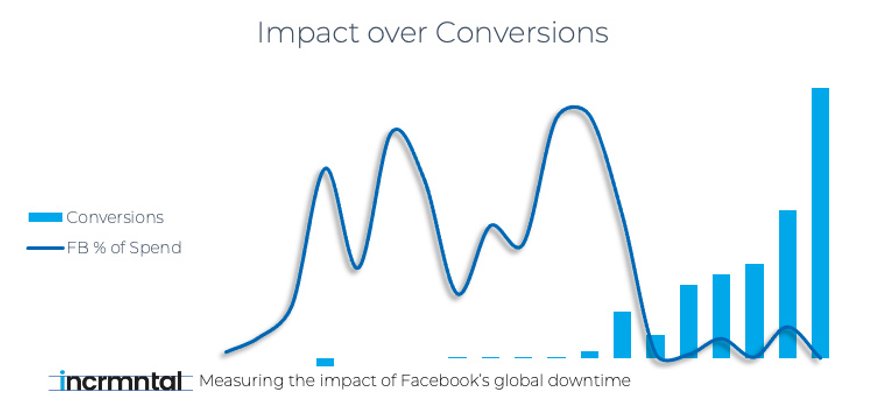 You Might Like These Articles
On the 4th of October the world stopped for 5 hours. Facebook services were down globally.
No group family messages over WhatsApp. No food pictures on Instagram. No embarrassing posts tagging us on our feed. Silence.
Based on Facebook's engineering team, the interruption was caused by configuration changes on the routers that coordinate traffic between the data centers. The disruption had a cascading effect on the way Facebook's data centers communicate, which brought all services to a halt.
Facebook is by far the most important advertising channel for many marketers, specifically for mobile app advertisers. Even after Apple deprecated the device identifier , Facebook remains critical UA channel.
(NOTE: We have been noticing multiple changes in Facebook recently as a result of ATT. Facebook is getting under-attributed by SKAdnetwork is by far the largest trend we've noticed)
We wanted to provide an analysis over what the impact of Facebook's downtime was across multiple customers using the INCRMNTAL platform.
INCRMNTAL is in a unique position to measure this. Our product uses causal inference using changes in the marketing activities as a variable used for measurement.
When an event such as Facebook's global downtime happens, our platform can treat this as an activity that we tag and measure.
(Learn More: You can read more about our methodology in our recently published white paper: Creating a Synthetic Ground Truth to Measure Marketing Performance)
Did you Like this Article ? Share It!
Who Enjoyed The Facebook Downtime the Most ?
What Actionable Insights can Marketers take from our analysis?
While Facebook is an incredible marketing source with advertising properties across Instagram, FB Messenger, Facebook Audience Network, and of course – Facebook itself – putting all of your eggs in one basket is creating a substantial risk for your company and ad spend.
Diversifying your ad spend across more than one channel will provide you with new means of scaling your activities and finding new customers.
Interestingly enough our findings were quite controversial. The impact over conversions for advertisers where Facebook as an ad-channel represented a lower percentage of the total spend was substantial.
While the impact over conversions for advertisers who spend a lot of their budget on Facebook was almost unfelt.
We cannot find a rational explanation for this analysis.
Our hypothesis would be that other advertising channels enjoyed a significant increase in traffic – hence – were able to generate substantially more conversions than usual.
About INCRMNTAL
INCRMNTAL is an always-on incrementality measurement platform. The technology is based on our proprietary causality algorithms. The platform allows marketers to measure the incremental impact of their ad channels, campaigns, ad groups, and creatives across digital and offline advertising channels.
If you want to learn more, visit INCRMNTAL or book a demo today!
Measuring the Impact of Facebook's Blackout
We measured Facebook's global downtime using the advertising spend data, the marketing changes, and impact over conversions, revenues, and profit.
The sample data was based on multiple advertisers across various categories (gaming, fintech, subscription, health, travel, social media, lifestyle, utilities, productivity) and have various spend levels (smallest one spending ~$100K/mo , largest one spending +$50M/mo)
The first data point we looked at was: how significant is Facebook out of the advertisers' spend over the past 30 days.
You can see the distribution in the following graph:
Next, we added The Facebook Global Meltdown as an External Activity for measurement.
The INCRMNTAL platform allows measurement of tracked and non tracked activities. This allows advertisers to add any external influencing factors as an "activity", allowing them to measure the impact of that activity over their overall marketing performance.
By adding the activity, our causality algorithm was able to create a synthetic data layer based on all other marketing activities tracked and provide an actionable result showing the incremental impact of the KPIs customers want us to measure.
What was the Impact of Facebook's Global Meltdown ?
If you know a thing or two about marketing tracking – you know that it's an attribution game. Platforms are fighting to "Win and Claim" attributions as results generated by their media. We wrote about this specifically in our article: Winning, Claiming and Causing are not the same.
When analyzing where did all the conversions go, what the data shows us is that Twitter, Google, TikTok, Apple Search Ads, and Unity – profited the most out of the Facebook global downtime.
Twitter celebrated the moments of Facebook's global downtime by posting one of the most hilarious tweets ever:
How did we Measure the Impact of Facebook's Global Downtime?