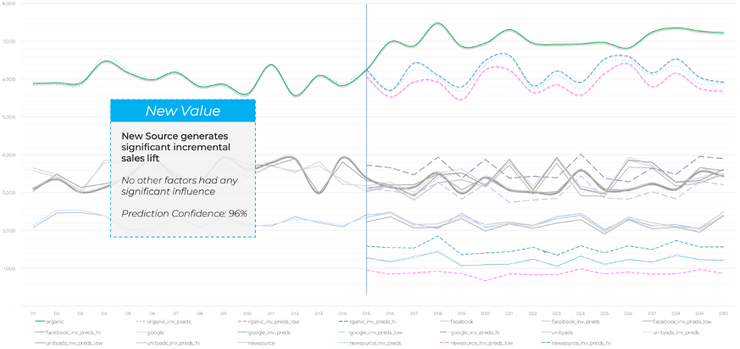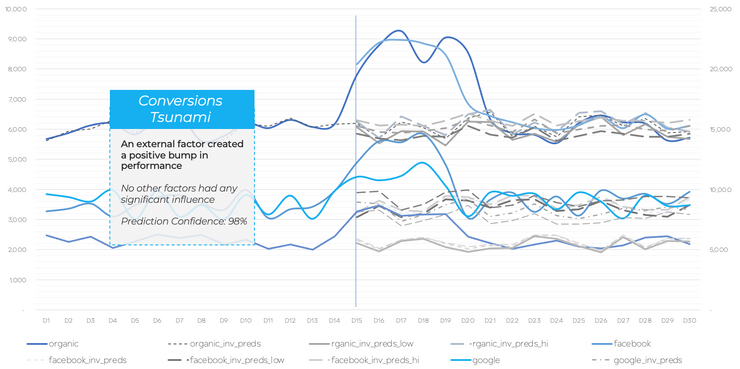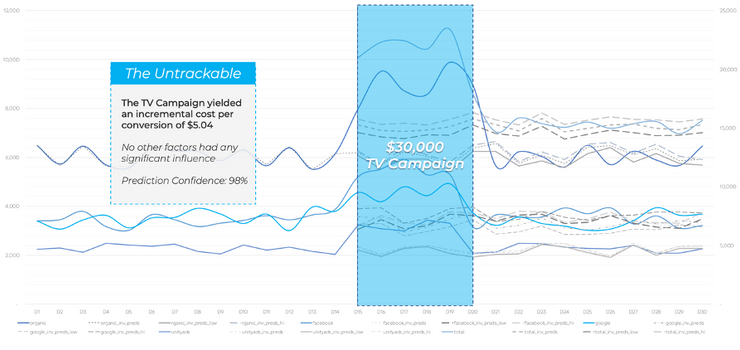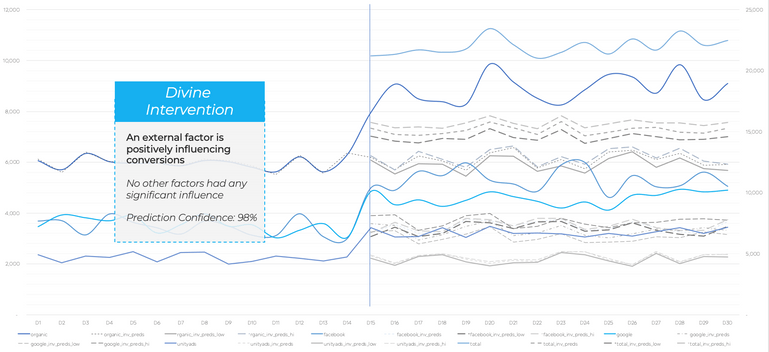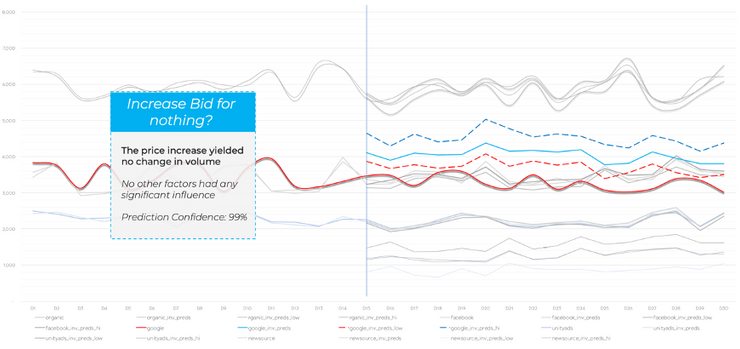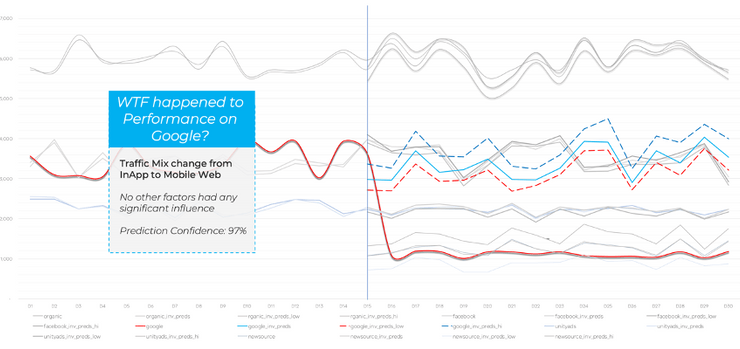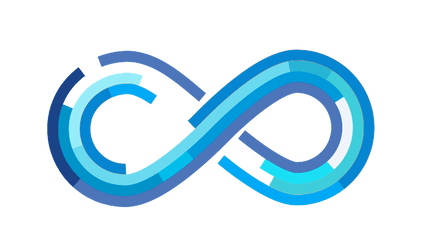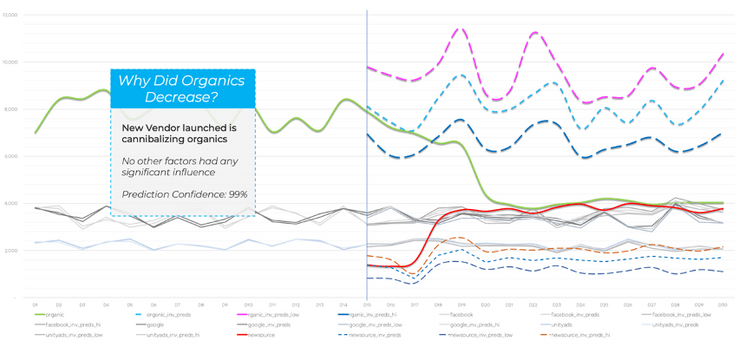 Evaluating the positive (incremental) or negative (cannibalization) impact of paid campaign activity over organic traffic and/or other paid channels.
Tracing the root cause of an unexpected change in performance, where performance improved or worsened for 'no apparent reason'.
Identifying an artificial price inflation (i.e. increased bid for no inventory upside), or shrinkflation (i.e. lower bids producing the same volume of inventory at a higher ROI)
Leveraging an external, foreseen, factor - contributing to a surge of conversions across both organic and paid activities. A surge in performance, caught on time, can allow marketers to capitalize on the sales lift, optimizing ROI.
Outlying the marketing activities that create the most incrementality allowing marketers to focus on maximizing the activity to the best of their abilities.
INCRMNTAL works for the marketer. We don't make the marketer work. Our platform uses the marketing data to perform on-going measurements while campaigns and channels run uninterrupted.
Old School Incrementality measurement forced you to stop your campaigns in a country or create a control group. Our platform doesn't need you to do anything different to show you if your activity is incremental or not.
CONTINUOUS INCREMENTALITY MEASUREMENT
An Elon Musk Tweet, a Pandamic, or just a trend, could cause a change in your performance profile. Our platform helps you leverage this "divine intervention" for you to capture this in ROI instead of letting your media vendors get all the credit
Incrementality measurement using causal inference for continuous marketing requires a multi discipline approach, combining several analytical methods to make smart strategic decisions. Measuring incrementality in an actionable way offers marketers with operational and tactical insights to improve marketing efficiency.
Founded in 2020 by industry veterans, INCRMNTAL's vision is to Evolve Digital Marketing from the Measurement of Traffic to the Measurement of Value.
The INCRMNTAL platform allows marketers to understand the true incremental value of their marketing activities. The platform points out activities adding value, activities that take value from other activities, as well as activities that add no value.
The technology behind the platform works using Causal Inference, using attribution data from MMPs or SKAdnetwork in aggregate form, to calculate the incremental value, and incremental ROAS, for marketers to make strategic and tactical decisions.
The platform is completely self-service and requires no SDK or code for integration.
No longer questioning the value in un-tracked or offline inventories – Marketers can understand the cost per incremental conversion of any marketing activities that cannot or are not able to use digital attribution.