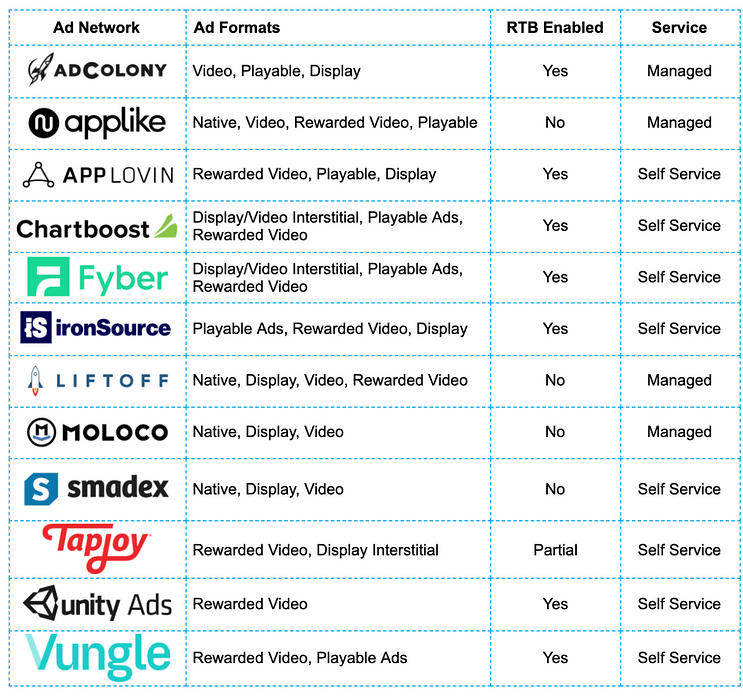 You Might Like These Articles
Automation & Programmatic Platforms
Many Mobile Ad Networks are RTB enabled, allowing Advertisers to use programmatic platforms to bid on traffic and manage the buys and optimization using a Demand Side Platform.
Kayzen.io is one of the leading software providers of programmatic DSPs, allowing Advertisers to use optimization algorithms or develop their own algorithms for optimization.
Platforms like BidShake are also useful, automating the manual part of campaign optimization based on rules, rather than forcing Advertisers to use multiple dashboards wasting operational time and wasting budgets.
INCRMNTAL is a measurement platform allowing advertisers to test the incremental value of their activities. The platform works with all attribution solutions and requires no SDK or code for integration. Unlock the value of your marketing spend.
If you want to learn more, visit INCRMNTAL or book a demo today!
The Best Mobile Ad Networks
The Top User Acquisition Platforms for 2021
There are practically hundreds of ad networks pitching mobile app on a daily basis. Many mobile ad networks and media platforms have the same pitch: Direct access to inventory, SDK penetration, exclusive placements, state of the art optimization algorithms, and transparent reporting capabilities.
Mobile Apps seek very specific audiences. Whether the product is a gaming app, travel app, utility, lifestyle app, a financial trading app, or any other mobile app. Mobile App Advertisers cannot afford testing with every vendor that pitches them.
Trust, Reputation, and Scale are key for ad networks providing value to Financial Advertisers.
INCRMNTAL is not affiliated with any mobile ad network. We do not buy media or receive any monetary incentives from any of these companies. Our business and pricing model is not affected by a marketers choice of ad network or by spend.
Best Mobile Ad Networks for User Acquisition
Did you Like this Article ? Share It!