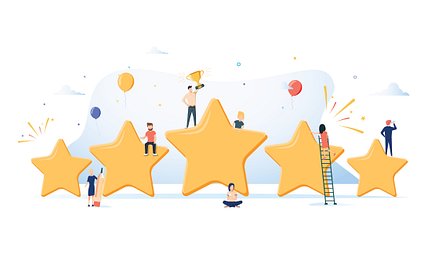 You Might Like These Articles
INCRMNTAL is an incrementality platform helping marketers measure the value of their marketing spend. Our platform works in alignment with mobile anti-fraud solutions to help marketers get even more value.
If you want to learn more, visit INCRMNTAL or book a demo today!
The Best Mobile Anti Fraud Platforms
Fighting Mobile Ad Fraud in Real Time
Mobile Ad Fraud is a multi-billion dollar business. Fraudsters use such creative means to maliciously trick Advertising platforms to think they provide real results that one would think that if they only put their skills to running legitimate operations - they would be just as fine.
Fraud results are non incremental. Incrementality testing and analysis is important to reduce fraud.
Fraud is always easy to catch in hindsight, but there are some platforms dedicated to catching inventory fraud while it happens in real time.
While it is still unknown what the removal of device identification will do to the ability to detect fraud - We wanted to bring you 5 anti-fraud platforms who specialize in fraud detection as well as fraud prevention.
Did you Like this Article ? Share It!
WhiteOps
"We verify the humanity of more than ten trillion interactions per week, protecting our customers' sensitive data, reputation, compliance, bottom line, and customer experience as they grow their digital businesses."
This NY based company founded in 2012 was recently acquired by Goldman Sachs
WhiteOps is a very well known anti-fraud company as they have exposed several fraud rings and helped get fraudsters kicked out of the platforms they were using to conduct their activities.
The unique approach enables white ops to gather data on the network, device, software, application, and user configuration to detect technical evidence of compromise. White Ops collects an average of 2,500 signals for each interaction.

Learn more about WhiteOps here: WhiteOps
CHEQ
"Award-winning Cybersecurity solutions that ensure you only pay for ads viewed and clicked by authentic human users"
Founded in 2016, this NY based company has a lot of support and resources, raising over $36M in capital from well known VCs such as Battery Ventures (Groupon, Wayfair, AppDynamics).
Cheq provides solutions across screens for both brand, and performance marketers. With a holistic approach, monitoring viewability, bots, fraudulent clicks, and fraudulent conversions - Cheq brings Cyber Security skills to digital advertising.
Learn more about Cheq here: Cheq.ai
Scalarr
"Laser-focused mobile ad fraud detection with Machine Learning"
This Ukrainian company was Founded in 2016 with the idea to build the most sophisticated data-driven solution to detect mobile ad fraud.
Scalarr focuses on performance marketing, specifically app marketers, detecting attribution fraud, fraudulent transactions, fake installs, and traffic blending.
Operating a key knowledge database, Scalarr created a digital fingerprint able to identify fraudsters in real time.
Winning "The Most Effective Anti-Fraud Solution" at the 2019 Effective Mobile Marketing Awards - Scalarr remains in the forefront of fraud detection.
Learn more about Scalarr here: scalarr.io
TrafficGuard
"Sophisticated fraud protection that makes sure your advertising results in genuine advertising engagement."
Australian based, TrafficGuard was founded in 2015 as a subsidiary of Adveritas Limited.
TrafficGuard provides a holistic approach to fraud detection, starting at the impression level going all the way to post conversion data points.
Providing protection for app installs and PPC, TrafficGuard provides marketers with fraud reports to get refunded by traffic vendors.
Lean more about TrafficGuard here: TrafficGuard.ai